Gareth Thompson
The Preventing Violent Extremism initiative, known as Prevent, has been operated since 2003 [by] the Office for Security and Counter-terrorism (OSCT) of the Home Office, as part of the UK's counter-terror strategy known as CONTEST. Prevent was initiated by national government but is implemented locally by regional police force[s]. In a further spatial nuance, the issues it raises relate to geopolitical issues and the global War on Terror in particular.
Like other counter-extremism "initiatives", Prevent is a state-sponsored political construct that depends upon political marketing to promote it as a security proposition that can be justified by politicians and police as dealing with a real and present danger. The state has deployed online advertising and public relations (PR) in order to make citizens aware of the "terrorist threat". In media relations outreach, senior police commanders have used a totalising rhetoric to describe a state of risk that applies equally across the UK and which spreads the institutional work of prevention to all regions, as well as advocating the involvement of individual citizens in policing. In October 2016 for example, Neil Basu, then deputy assistant commissioner at the Metropolitan Police and senior national coordinator for counter-terrorism policing, suggested the following: "The only way for us to prevent terrorism in this country is for the police to be the public and the public to be the police. Communities will defeat terrorism. Strong, cohesive communities – whatever their religion, race, creed or colour – working together to keep this country safe."
This article explores how and where the UK's counter-terror strategy is being promoted and gives examples of the regional and metropolitan becomings of prevention and where they are displayed. The intention is to curate some of the varied visual materials used to orchestrate meaning, alongside a consideration of how they were sourced and dispersed across multiple real-world and digital spatialities.
The metropolitan marketing of prevention
Although Prevent has no logo, many related initiatives have deployed the creative skills of London's advertising, design and PR agencies to generate slick websites and online graphics to help market counter violent extremism (CVE) projects for Whitehall ministries, such as the Department of Education's Educate Against Hate initiative of January 2016. Location became part of the message when Education Secretary Nicky Morgan travelled to East London's Bethnal Green Academy – the school from which four pupils travelled to Syria in 2015, reportedly to marry Islamic State fighters – for the launch of a website offering advice to parents and teachers about the possible danger sign of young people who spend "excessive time spent online or on mobile phones".

(Figure 1. Educate Against Hate logo)
Some of these national campaigns implicitly extend the spatial reach of prevention to the Middle East emphasising the dangers of the region. A Home Office press release, dated 21st July 2014, described how "the Home Secretary today backed a national campaign aimed at preventing young people from travelling to Syria and Iraq" from Families Against Stress and Trauma (FAST).  The launch event was carefully curated by a London-based communications agency, as small scale spatial enactment for news media, with guests bunched together to make good photos and video coverage, and banners to convey the message of the day as they listened to then Home Secretary, Theresa May launch, what was little more substantial than the digital confection of a website with a video.
(Figure 2. FAST launch in London on 21 July 2014.)
A year later, Twitter posts from the 9th July 2015 launch of the "Fightback starts here" campaign, show a series of staged photos of members of the public – some appear to be tourists in and around Whitehall – who have been asked to hold banners, with the accompanying text on Twitter celebrating "So many people have been supporting the #fightbackstartshere campaign on the streets of #London this afternoon" and recording "Overwhelmingly positive response from people on the streets for our #fightbackstartshere campaign … #London".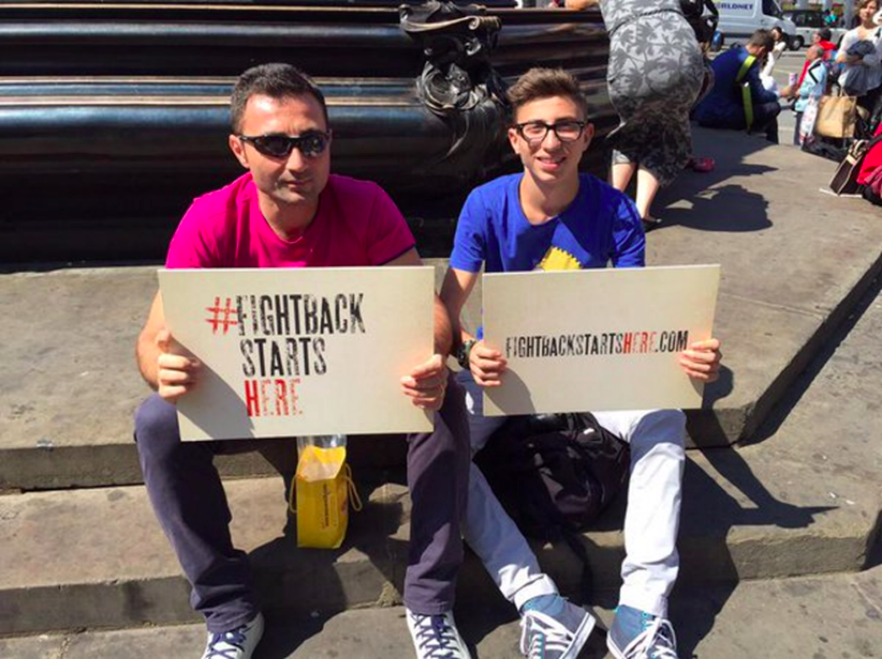 (Figure 3: Campaign launch photo from #fightbackstarts here Twitter feed)
The National Police Chiefs' Council's Counter Terrorism Policing unit routinely uses the language and communications toolset of digital marketing to describe the campaigns it undertakes under varied "branding platforms" such as ACT: Action Counters Terrorism, which "continues to urge the public to act on their instincts to help tackle the terrorist threat". This national campaign material consists of calls to action to report suspicious behaviour and online content. It is widely re-used by regional police forces in their own digital outreach through Twitter feeds.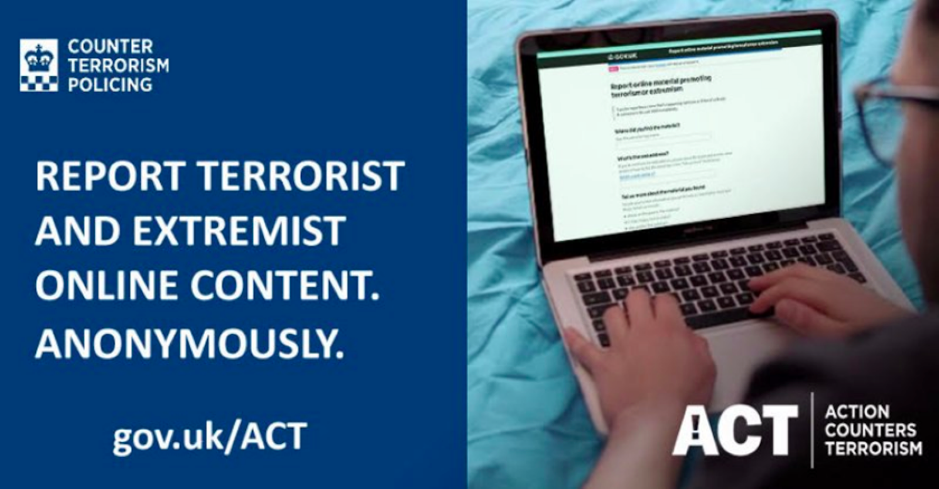 (Figure 4. Counter Terrorism Policing campaign posted by Derby Police Prevent on 11th April 2017.)
Regional visual enactments of prevention
Despite more centralised implementation since 2010, some regional police forces host twitter feeds that contain a digital visual imaginary of Prevent, often re-purposing different modes of communication such as news articles to place their work within wider societal metanarratives on terrorism and the global war on terror. Despite the inferred locality in the naming – Cumbria Prevent, DerbysPolice Prevent, NorthantsPrevent and so on – the proportion of visual material generated locally is low. For example, only 15% of the visual content on the DerbyPrevent Twitter feed was locally-produced graphics (4%) or photography (11%). The most frequently used material (34%) was re-posts of news items from either media (25%) or the news sites of other police forces.  26% was re-use of third party imagery and 25% re-posts of national public information campaigns on counter-terror themes, such as the ACT campaign in Figure 4.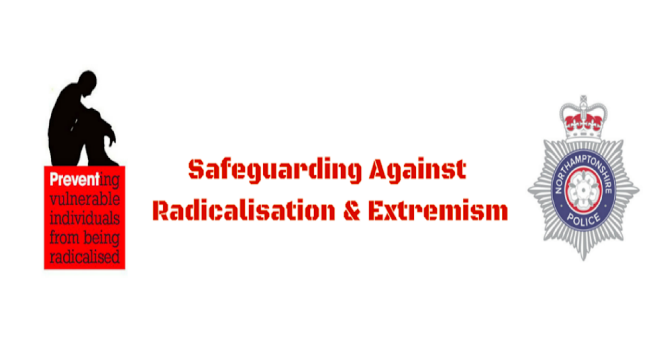 (Figure 5: Northants Prevent graphic on Twitter)
Despite being in such a minority, the locally generated graphics offer an interesting set of geographically dispersed institutional imaginaries of Prevent that have emerged separate from the official state apparatus of prevention without the support of professional marketing agencies. This results in some improvisation and re-purposing of national campaign materials, such as Derbyshire and Sussex Prevent teams' use of variants of the Prevent Tragedies (a Home Office project) graphics as their visual identity.  In contrast, the @NorthantsPrevent Twitter feed has adopted an ensemble of three items of text and imagery in one of its locally-generated images, that uses red for danger, and goes on to combine a message of safeguarding of vulnerable people in a military-style typeface, alongside a joining of "radicalisation and extremism" in one clause.
(Figure 6: Logos from Twitter feeds of @DerbyPrevent and @SussexPrevent)
These regional police Twitter feeds make extensive reuse of news items from media sources and from other forces news sites (although London's Metropolitan Police dominates) related to terrorism-related happenings far away in practical policing terms, whether in London or much further in the case of incidents in Pakistan and Syria. The re-purposed news items sometimes included iconographic imagery of extremism such as neo-Nazis saluting and masked Islamic State fighters, with one item on @DerbyPrevent showing an execution in Syria (a repost from the Daily Mail on 28 November).
This iconography of terror motif is balanced a day later with images of masked counter terror police on 29 November from The Guardian, with the accompanying text from @DerbyPrevent that is not directly related to the news story but the more generic police message that 'Counter Terrorism services continue to work tirelessly to keep our communities safe'.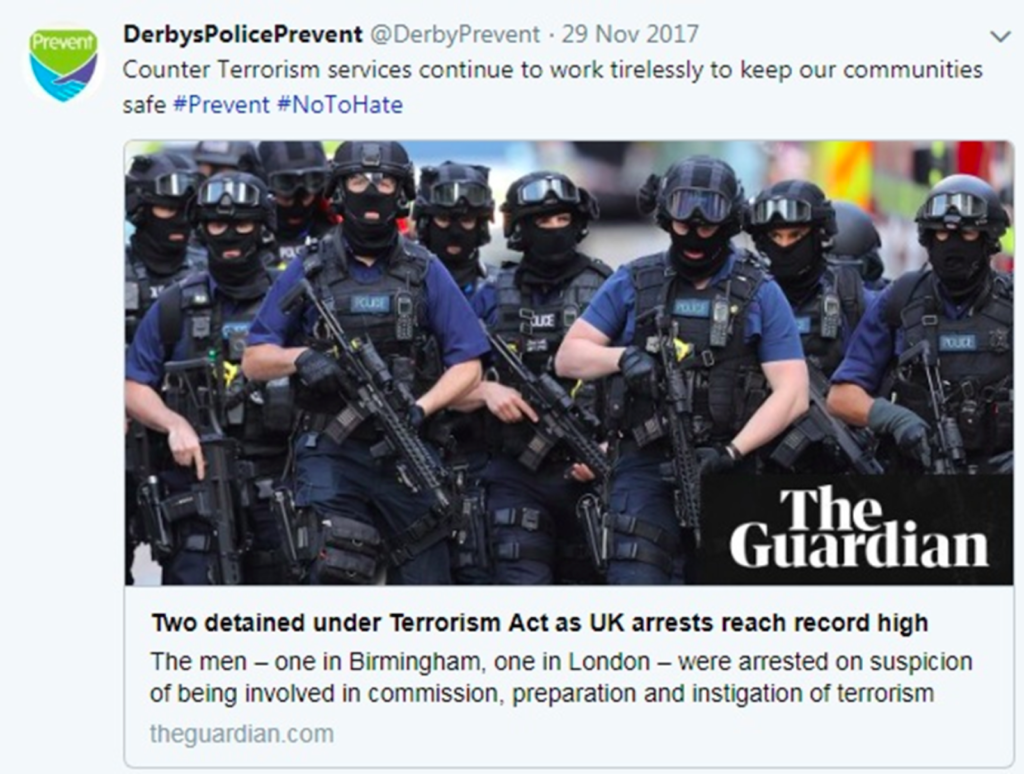 (Figure 7: Retweet of news story from The Guardian by #DerbyPrevent on 29 November 2017)
Analysis over 2017 which saw five terror attacks in the UK shows enthusiasm across forces for posting news of violent extremism, even when they are in locations that have no direct relevance for local operational policing. The low proportion of material generated in Derbyshire (15% or less) confirms the communicative purpose is not providing information relevant to the public within the spatial boundaries of the force's operations, such as might reasonably be expected from a regional police Twitter feed.  Instead, through a fluid process of digital mixology, national, international and local visual material is combined in a single site of display with poor distribution, that mainly amplifies content from London-based institutions of state and the metropolitan media.
One speculative rationale for the high proportion of news on terrorist violence is that it fits the totalising narrative of the War on Terror, in which – to use the formulation of President George Bush in an address to Congress after the 11 September attacks on the USA –"either you are with us, or you are with the terrorists" (The White House, 2001).  The re-use of violent imagery from the Middle East in localised sites of display such as the Twitter feeds of regional police Prevent teams seems to make the message that, although there is no terrorist activity in our regions, we are still part of the global War on Terror.  The neutral and trusted modality of news reports is used to signal local participation in a wider effort against violent extremism through extension of the spatial boundaries of concern to Pakistan and Syria – as well as to London and Manchester within the UK – when attacks take place there. This re-purposing of news for local counter terror promotion seems to exemplify what Mueller and Stewart (2016, p.37) have called the "institutional interest in delusion" that leads to counter terror police increasingly envisioning threats and "chasing ghosts" as they pursue a threat that is perhaps much smaller in reality than in the promotional imagining.
Gareth Thompson is a senior lecturer at London College of Communication, University of the Arts London.