Pau Alarcón, Carol Galais, Joan Font and Graham Smith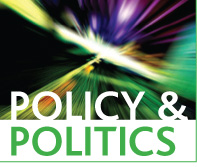 This section of Discover Society is provided in collaboration with the journal, Policy and Politics. It is curated by Sarah Brown.
The so-called Great Recession has resulted in a whole host of challenges in different policy areas, including the implementation of severe social program cuts, especially in Southern European countries. But what has been its effect on citizen participation in political decision making? Has it been marginalised in the context of scarce resources or has it become more strongly politicised?
When we think about the pros and cons of citizen involvement in political decision-making, questions arise about competence and motivation. On the one hand, there is the question of the competence of citizens in making well-considered decisions. On the other hand, we have politicians. Will they implement or ignore citizens' proposals? Several previous studies have shown that, aside from some exceptional examples, the most frequent result of a participatory process was a limited implementation of citizens' proposals.
The Great Recession allows us to consider these questions in the context of changing economic circumstances. Do citizens adapt their political proposals to the context of austerity, or do they demand more against this backdrop? On the one hand, the value of the interaction between citizens and local public servants during the participatory process might make the former more sensitive to the needs of bureaucracy and more likely to take the financial situation into consideration in making proposals. But, on the other hand, as a result of an economic crisis, citizens may harden their positions or be more innovative and challenging owing to pressing social demands, or take advantage of the weakness of authorities within the context of austerity.
On the other side of the coin, are politicians keener to accept citizens' ideas when there are less resources available? Or, conversely, do local authorities accept more citizens' proposals in a crisis context to enhance the legitimacy of decisions? Also, what kind of proposals are accepted or rejected during an intense economic crisis?
We address these issues in our Policy & Politics article, 'The effects of economic crises on participatory democracy', which considered 500 proposals that emerged from 34 local participatory processes between 2007 and 2011 in Spain, one of the Southern European countries where the effect of the crisis has been most severe. These were formal processes in which citizens are involved in local decision making (like participatory budgeting or neighbourhood councils, for example, but not independent social movement activity). The proposals had been approved in their respective processes and they ranged from general ideas (for example, developing a more egalitarian city) to quite specific policies or actions such as paving a specific road or organising a summer school for children.
We applied four different but complementary analytical strategies for comparing what citizens proposed before and after the effects of the economic crisis, and how politicians dealt with those proposals. The results appeared robust as the four strategies showed a similar outcome. In the analyses, we controlled for several variables, including the characteristics of the municipalities and the institutional design of the participatory processes that spawned the proposals.
Our results suggested that, during an economic crisis, citizens did seem to adapt to the crisis context in two ways: they reduced their economic demands, but also proposed more innovative solutions. This contradicts common assumptions that citizens make excessive and unreasonable demands, suggesting some degree of sophistication in citizens' judgements.
In addition, we found that the economic context affected the performance of politicians: public decision-makers implemented fewer of the proposals they received during an economic crisis. Local governments seemed, therefore, to be less able (or less willing) to accept citizens' demands in a more challenging economic context. Instead, they appeared to engage more in 'cherry-picking' proposals, favouring those that were less costly. So, even when citizens are proposing a smaller number of expensive proposals in a crisis context, those proposals had less chance of being implemented in comparison with when they were presented in more favourable times economically.
These differences, however, are nowhere near as profound when compared to the impact of austerity measures on other policy areas such as pensions, health, poverty or banking; or other political arenas such as the national or regional level, where the Great Recession seems to have left a completely broken policy landscape. The smaller extent of the change we observed in local participation is not necessarily a good sign of productive participation, as it may indicate the comparatively marginal scope of local participatory governance versus other local or national policies.
This research represents a first step in understanding the effect of the financial crisis on institutions of participatory governance. It is one of the products of the Cherry-picking: the results of participatory processes project, which focuses on the extent to which participatory processes have an impact on decision making and the potential democratising effects in the interactions between civil society and administration.
Pau Alarcón is Associate Professor in social and political science at Pompeu Fabra University. Carol Galais holds a Ramón y Cajal fellowship awarded by the Spanish Ministry of Economy and Competitiveness (2018-2024) at the Political Science and Public Law department of the Universitat Autònoma de Barcelona. Joan Font works at the Instituto de Estudios Sociales Avanzados, Spanish National Research Council. Graham Smith is Professor of Politics and Director of the Centre for the Study of Democracy in the School of Social Sciences at the University of Westminster.
Image: Pixabay.